About Me:
A Grandmother of 5, Mother of 2, Daughter, Sister, Aunt and Provider
I am Compassionate, Honest, Kind, Loyal and Sincere
I am Simply Me - ♥LadyTiki
My Passions:
God • Family • A Beautiful Mind • A Warm Heart • Love to Laugh
My Interests:
I enjoy light jogging, power-walking, hiking; going to beaches, the lake and parks with the grandkids; dancing, music, movies, dining out; christian inspiration, and family-fun. I stimulate my mind by creating and designing my own
personal webpages
, writing
poems
, or blogging when the mood suits me.
Music:
My versatility in music are displayed when you click on my
page. Though my favorite music genre are Smooth Jazz (Chill-out & Lounge) and Christian Contemporary.
Movies:
I enjoy Romantic Comedies, Christian Inspired-Faith based, or Action Packed movies. Select a movie below and click "Go" to visit the site and view the movie trailer:
Books:
Although I am not an avid reader, my interest lies in read that is faith-based, love inspiring, encouraging and uplifting. Click on the site links below to view some of the books that I have read:
Favorite Quotes:
"To be yourself in a world that is constantly trying to make you something else is the greatest accomplishment." - Ralph Waldo Emerson

"Kind words may be short... but their echoes are endless." - Mother Theresa
Favorite Foods:
Seafood or is it See food?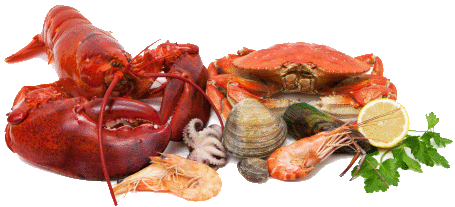 Places I Enjoy & Want To Visit:
The comforts of home-sweet-home and spending time at the beach enjoying the sunshine and seabreeze or moonlit summer nights!
I have been to Europe (Paris, France and Rome, Italy). I would like to visit the Hawaiian Islands; Places of beauty and all its guises.
If you wish to respectfully share a comment you can do so below or you can simply click the buttons below the comment box to
'Like'
or send to share my page.